SCHEDULE A VISIT
If you would like to schedule a visit, or receive any more information, please feel free to contact us using the form below and we will get back to you shortly.
Welcome to The Baya Company. As one of Mumbai's premier new-generation real estate developers, we are home to a set of values, experience and culture that spans five decades. With a presence that spans over 2 million square feet in Mumbai, we believe in giving you a lifetime value. Discover the synergy of our engineering and resource planning that has ensured the on-time delivery of each of our projects across Mumbai.
Come, be a part of The Baya family and discover the little details that make a big difference
9,19,787 Sq Ft
Developed
spaces
17,26,009 Sq Ft
Under
Construction
1894
Number of happy homes
delivered on time
Locations
Ongoing
Upcoming
Completed
The Baya App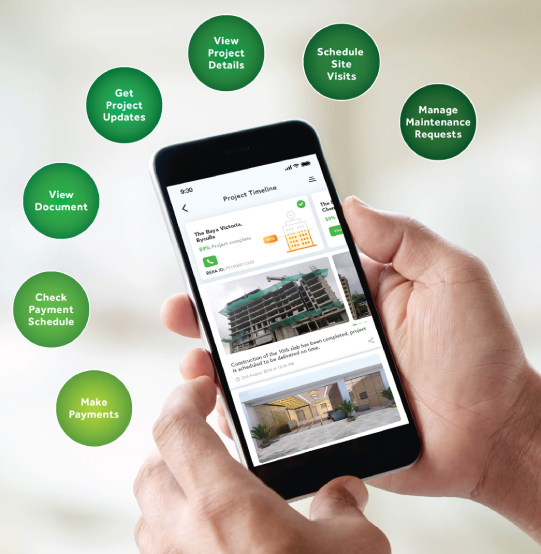 At The Baya Company, we always strive to break down the walls of complexity and offer services in their simplest and purest form. That is the reason we have launched the new Baya App, a one-stop destination to track every movement related to your purchase. Here you can check notifications on construction updates, check project-related documents, view payment schedules, and even make payments, all through this one app.
And it doesn't just stop there. Once our customers move into their new home, they can also request for maintenance services through the app, thereby ensuring a seamless living experience for them and their family
Our app is available for free on both platforms, iOS and Android. It is also optimized for iPad and Tablets. Download the app for free from the respective stores: